4 Quick Website Ideas to think through before the new year
Another Monday Morning Website Tip by Marcus Rangel
When you start to think about your push towards the end of the year, there are 4 quick website ideas I'm recommending you do to finish strong and to prepare for 2024. Side note – this will hopefully give you some ideas so you can have success like the Dolphins just did recently over the Broncos in their 70-20 route. #brutal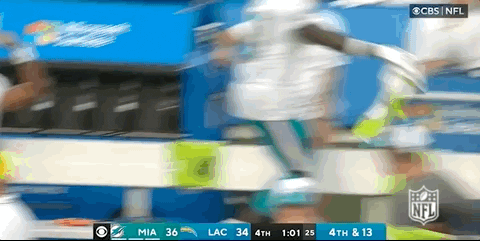 4 Website Ideas
Look at your the stats or analytics of your website. Just like any report you run for your business, the stats of your website will tell you where people are spending time on your site and if you should update the page that they are visiting. Spoiler alert, your 2nd most visited page is most likely your About Us page so make sure it's fresh!
Try out Google Trends. This is a great free way to see what people are searching for and to make sure your pages have the keywords you want to be searched for within your website.
Speaking of Google, make sure your Google Business Listing is up to date and has current photos of your business. This free tool is a great way for prospects to search for what you offer in your area without paying per click.
Make sure your photos or videos on your site are up to date. Nothing says old like an out of date video or photo that looks ancient on your website. In today's world, personalization is key to making your business stand out. Staying away from stock photos as much as you can is essential to your websites stellar first impression.
P.S. I know I mentioned you often you should email your list recently, I'll be hitting on "what" you should email your list next. As always, let me know if you have any questions or ideas you'd like me to have a website tip next on!
I've been working with small businesses owners to craft not only beautiful custom websites, but clear, clever and concise messages to reach their prospects since 2005.
I officially hung up my "corporate cleats" to be an entrepreneur and small business owner in the summer of 2020. IMC, which started as a side hustle early in the mornings before the sun was even up in 2017, is what led me down this path as a business owner myself. I focus on helping other business owners continually stay in front of people & prospects with digital marketing, create websites that get leads with great engagement, and produce video content that are meant for the digital era we're in.
When I'm not creating, you can find me hanging out with my incredible family on our front lawn or on my OneWheel around the big city of Owasso, OK.
Does your website need help?
When's the last time you experienced or witnessed excellence? I'm talking excellence in so many ways that you can't help but NOT notice it. Two of our most recent vacations have been to Bentonville, Arkansas and Ridgedale, Missouri. Bentonville, the home and HQ of Wal-Mart, is probably the last place you would expect to see excellence at if you associate it with Wal-Mart like I used to. But, if you visit everything that the Walton family has built at this small town gem, you'll see excellence in just about every turn you visit off of Walton Blvd. The second location, Ridgedale, MO, is home to Big Cedar Lodge, which is the resort, golf, museum, and outdoor vision of Johnny Morris from Bass Pro Shops. How…
Read More