How do you know when you need a new website?
Another Monday Morning Website Tip by Marcus Rangel
Follow me here, I used to run 3 miles a day in some comfortable shoes, the ones Forest Gump even ran with.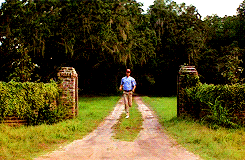 My Nike Cortez, I thought, were the best. Then, I had someone who is currently in college (and yes, a lot younger than me) tell me that Nike was over with, and they've been take over by a brand called Hoka which I had never heard of and you probably haven't either right?

Long story short I threw away my old Nike shoes and got a new pair of Hoka's… and I'll be the first to say running hasn't been easier on my feet. And yes, Nike better get better…
Is that story similar to your website?
You think it's good, but maybe it's time for a refresh? Every website has a lifecycle. Yes, even ones that I have made, just ask David Franzke lol. People change how they consume websites and we often don't know our lifecycle has expired on our own unless we look elsewhere or someone straight up tells you that yours needs an upgrade.
Here's some quick ways to know yours might need a refresh:
It has lot and lots of words on it. Gone are the days of people reading word for word the content on your site. Scannable content is key, if you can't scan your website in 15 seconds and tell what you offer it's time to rethink your site.
You don't like it. It's kind of like having a fresh haircut, if you aren't excited about how your business is showing up online then I would expect others aren't impressed as well.
It doesn't sound like your business anymore. Your business evolves and so should your website.
It doesn't work. There are a lot of ways to tell if a site isn't working by the stats of your site as well as the interactions you are seeing from your site.
So as you head into the next year, it's worth asking yourself the question, does my site need an upgrade or does someone I know need an upgrade, and they need a friend to nudge them?
P.S. If you are a runner or ever get on a treadmill, seriously try out these Hoka shoes, they are gamechangers!
I've been working with small businesses owners to craft not only beautiful custom websites, but clear, clever and concise messages to reach their prospects since 2005.
I officially hung up my "corporate cleats" to be an entrepreneur and small business owner in the summer of 2020. IMC, which started as a side hustle early in the mornings before the sun was even up in 2017, is what led me down this path as a business owner myself. I focus on helping other business owners continually stay in front of people & prospects with digital marketing, create websites that get leads with great engagement, and produce video content that are meant for the digital era we're in.
When I'm not creating, you can find me hanging out with my incredible family on our front lawn or on my OneWheel around the big city of Owasso, OK.
Does your website need help?
Not seeing your clients or prospects in person can really hinder your business especially in a time like this. But there is good news! You can easily put your smiling face on video just as easy as Kramer brightened the room on every episode of Seinfeld (yes I've been watching this lately and loving every minute of it)! Here's 3 simple ways to do it right. #1. Be genuine and don't sound like a robot. You may have to practice and fail 100 times but in order to come across like your normal self I would recommend just having bullet points in your head of what you want to cover. If your read a teleprompter people will know because you will perfect everything you are…
Read More