How to build a sales email campaign
Another Monday Morning Digital Marketing Tip by
Marcus Rangel
2 weeks ago, I hit on why you must have a sales email campaign if you capture leads online – make sure to read that first if you haven't.

This week, I'm going to show you HOW… and whether you are a fan like I am of Donald Miller, Russell Brunson, or Gary Vee, what I've learned is the key is striking while the iron is hot!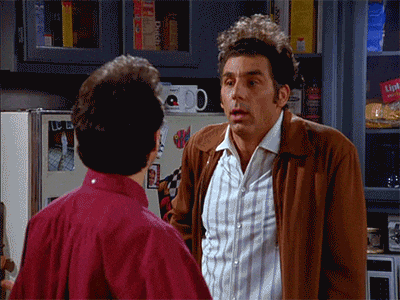 Email 1: Give the "give" away instantly.
Don't make your prospect wait for your item of value. I tend to give it away on the thank you page + an automatic email that goes out right away as soon as the form gets filled out. The less "clicks" away from your site the better, remember that. This email should sound personal too, never, I mean never just send it from "your company." Truly thank someone for requesting this!
Email 2: Give value & show yourself as a problem solver.
Now you need to show yourself as a an authority in the space so give some sort of value in this email and if you follow the Storybrand method, this is a great email to now tell them how you solve problems and position you as the guide.
Email 3: Give them social proof!
They haven't unsubscribed so this is good, now let's hit them with some testimonials from some of your clients. This should be easy if you have them on your site already right below your call to action…
Email 4: Ask!
You could keep giving and do another 2 emails (as Donald Miller's Marketing Made Simple book says which the book is fantastic and worth your time trust me), or you could ask them for something! Now that you've given at least 3 times (the give, give, give, then ask strategy I've followed for years) now is a good time to ask them to do something. Is it a call, a video meeting, or an in office chat? This is why it's vitally important that the email looks and sounds like it's from you from the beginning. All people have to do is reply to the email and it goes straight to your inbox.
Now, as important as the sales email campaign is, we can't solely rely just on the above to close the sale.
This could help make the sales process faster. But often as we all know, it's about timing for the prospect that you can't control. Which is why after the sales campaign finishes, your regular drip is even more important to never fall off.
Another quote I've heard recently from Donald Miller's podcast is it can take up to 50 "touches" to close someone online. The key is don't get frustrated, the online sales process takes a while and it's not like sitting in front of someone or taking a phone call from them if they ask for something on your website!

The important thing that you'll continually hear me say is you need to stay in front of people. I think of it in 3 phases. Have a solid website, create a great email sales campaign, drip on people continually. This will get you in a great spot in the digital world we're in!

P.S. Thank you all so much for the feedback throughout this journey I've been on recently. Whether it was a note, a text, a lunch, or an email with encouragement just know it's meant a ton to me. Last week was incredible and so eye opening in so many ways. Onto day 6 today!
About Marcus Rangel
I've been working with small businesses to craft not only beautiful custom websites, but clear, clever and concise messages to reach their prospects since 2005.
I've had the opportunity to work at larger companies such as Advisors Excel and Garmin, but I have also worked together with small businesses such as The Pennant, Vaerus Aviation, and Sardis Events, to name a few. When I'm not creating, you can find me hanging out with my incredible family on our front lawn or on my OneWheel around the big city of Topeka, KS.
Does your website or digital marketing need help?
Shoot me an email:
marcus@innovativemediacreators.com
Have you ever gone into a meeting or argument without data to backup what you are trying to get across? It seems that whenever someone has the data it's like they have the keys to the kingdom. Knowing which data though is tough to filter through, especially with google analytics, but there are really only 3 things you need to look at. Your top visited pages on your site. I really like to focus on…
Read More
Schedule a visit to talk through your website or digital marketing needs.

Send an email:
marcus@innovativemediacreators.com
Or fill out our form below and we'll schedule a visit.
Looking for digital & web strategy tips

to help your business?
Sign up for Monday Morning Digital Marketing Tips - it's fresh, weekly ideas straight to your inbox.