How to prequalify a lead with your website
Another Monday Morning Website Tip by Marcus Rangel
Do you automatically talk to a someone when they fill out a form on your website? Here's why you maybe shouldn't…
I remember back in 2019 when I was building IMC and working at AE in my full time gig when someone filled out a request to talk about their website. I scheduled the call over my lunch break, and immediately when I was on the phone I told myself, "I'm never doing that again."
Needless to say, the person had less than a $500 budget to spend on their website and I just spent my lunch break talking to someone that did not meet the minimum budget I had in place instead of spending time with my family.
Here's how you can use your site to prequalify someone:
Use a 2 step process.
I'm still a big believer in the more you ask on a form, the better your offer HAS to be for someone to fill it out. That's why you should only ask for as little as possible. So keep your initial "contact" form brief.
Once someone fills out your form, have a pre-written signature you can just drop in that tells them the next step they need to do. Mine is simple:
"Sounds like an exciting project that you have coming up. Real quick, before we move forward I have a quick 5 question form that I've put below for you to fill out. Would you mind doing that and then I can circle back up with you?"
This way, the 2nd form I have them go to has questions on my website that prequalifies someone to think through questions I would have asked them on the phone had I not sent them to this 2nd step…including how much their budget is for their website project. And so when we circle up to talk about money they don't look like this…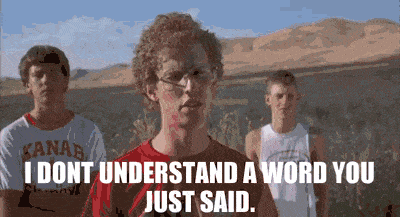 This also ensures they are prequalified to talk to me, and I'm not missing family time at lunch again LOL!
So as you think through the questions you would ask someone before you want yourself or your team talking to a lead, think through what 2 step process would work best for you!
P.S. If you haven't checked out the new website I just launched for the Celtic Fox last week, take a minute to check it out! https://www.thecelticfox.com/
I've been working with small businesses owners to craft not only beautiful custom websites, but clear, clever and concise messages to reach their prospects since 2005.
I officially hung up my "corporate cleats" to be an entrepreneur and small business owner in the summer of 2020. IMC, which started as a side hustle early in the mornings before the sun was even up in 2017, is what led me down this path as a business owner myself. I focus on helping other business owners continually stay in front of people & prospects with digital marketing, create websites that get leads with great engagement, and produce video content that are meant for the digital era we're in.
When I'm not creating, you can find me hanging out with my incredible family on our front lawn or on my OneWheel around the big city of Owasso, OK.
Does your website need help?
Like any business, you have a list of customers and prospects, the biggest question about that email list is how often should you email them without being annoying? Or better worse, someone hitting the unsubscribe button and you feeling like they just said in Travis Kelce fashion, "know your role and shut your mouth!" I recently could tell that a national bank that we have a savings account with got a new email marketing plan because I am getting emails non-stop lately from them. To make it worse, they are pitching me on getting student loans with them (almost every other day) – which also means they don't have their audience fine tuned either if you know me and the last year I attended college…
Read More