How to write a good email subject line
Another Monday Morning Website Tip by Marcus Rangel
I've been writing a lot about email marketing because it's so essential right now, and because it keeps you in front of your audience. Your subject line will make or break your email campaign. Here's wow to write a better one.
It's the headline to your email. It's the reason someone should "open your letter," yet so many people don't follow these simple steps to make sure their emails get opened. To make this fun and entertaining, let's act as if we were writing subject lines for the 2020 reboot of the show Seinfeld… this should happen anyways, right?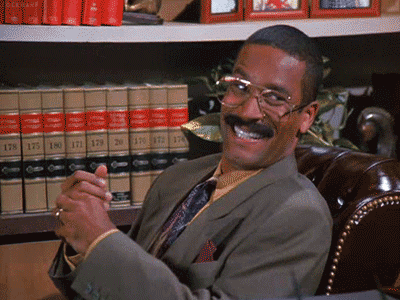 Let me give you a few examples and see which one you are more likely to open:
Example 1: NBC show schedule
Example 2: NBC fall update – 2020
Example 3: April 2020 NBC update
Example 4: You asked, and Seinfeld is back! Details inside!
Example 5: Did you hear? Seinfeld is back on NBC!
Now I know what you are saying, "Marcus that's a no-brainer it's either example 4 or 5." And yes, you are right! But how many times have you seen an email come through your inbox that's the monthly email you've come to expect and all it says is March Update and the year? Or maybe it's just saying exactly what is inside the email, or how your team would call the project, but that IS NOT what it should be called when you are MARKETING with email!
Follow these quick steps when writing your subject line
Does it pass your test? Would you open your email if you saw that subject line you are about to use?
Are you talking to your audience? What's in it for them and have you put the word "you" in the subject line.
Are you creating any sort of "intrigue" into why someone should want to open your email?
Are you treating your subject line like a Headline in a newspaper? If not, start again!
There is no perfect formula to an email subject line. The key is, if you have the write subject line, it will ultimately help you write the content that's within the email, because now you are talking about how your customer can benefit from what you are talking about!
Now, how about I send an email to NBC asking for a reboot of Seinfeld with a clever subject line… Please bring back Seinfeld!
I've been working with small businesses owners to craft not only beautiful custom websites, but clear, clever and concise messages to reach their prospects since 2005.
I officially hung up my "corporate cleats" to be an entrepreneur and small business owner in the summer of 2020. IMC, which started as a side hustle early in the mornings before the sun was even up in 2017, is what led me down this path as a business owner myself. I focus on helping other business owners continually stay in front of people & prospects with digital marketing, create websites that get leads with great engagement, and produce video content that are meant for the digital era we're in.
When I'm not creating, you can find me hanging out with my incredible family on our front lawn or on my OneWheel around the big city of Owasso, OK.
Does your website need help?
This week let's get you a win on your website to kick off your Monday. This won't cost you anything, it's literally free and if you have someone on your staff who can field the messages coming in, this is a no brainer to get better engagement on your site. It's called Drift, and it's awesome! It's the little popup in the corner that alerts guests to your site that you have a live person there to answer their questions. It shows their picture, the option to have a personalized message (so it sounds like them), and looks really slick. Did I mention it's FREE? There are paid versions of their program, (read about it here), but I've found that the free version works great!…
Read More