It's 2021 now… does email marketing still work?
Another Monday Morning Website Tip by Marcus Rangel
My wife Anna and I were sitting down with a couple of friends a few weeks ago and they asked me what I would recommend they do with their product that has taken off really well. I brought up building their list, and not just their followers on facebook and instagram. Their instant question to what I said was, "Isn't email dead?" My question back to them was, what if I told you I've seen 60% open rates to emails just this past week, would you think it was dead?
Email marketing isn't going away anytime soon. Since July of 2021 when I went all in with IMC, I've become more and more of a believer of email marketing more now than ever before. Here's what I'm seeing and doing for my clients.
Your Subject Line is probably 8 words too long.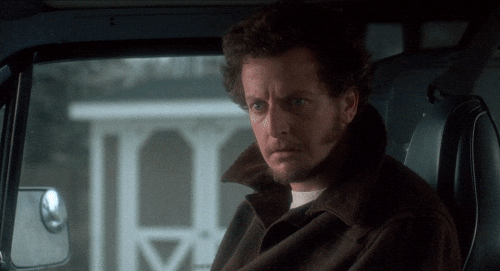 Look at the last 5 emails you've sent to someone. Were the subject lines long? I'm guessing not, now challenge yourself on your next email blast to make it 2 words.
Your email still says it's coming from your company or info @
Stop doing this first of all, and transition to it coming from you yourself or someone on your team. Who wants to read an email from a "company." Have it come from you and watch your open rates jump.
Your email list is probably sitting right in front of you somewhere.
Grab your list of emails of your clients that you probably have on a spreadsheet and even people (prospects) you've talked with and load it up into mailchimp. They even have an import button to do this, It's really that easy.
Make emailing your list a priority and do it at least once a week
You have some nuggets that you can share. If I think of something or see something that makes me think of a weekly tip, I grab my iPhone, put it into my notes, and move on. Then when I'm ready to write my tip, I go to that bank of notes and think what would benefit the people that are on my list the most.
As Nike would say, Just Do It.
If you sound like yourself when you do email marketing or you find someone that can sound like you, what are you waiting for?
P.S. Who would have thought Home Alone could be so relative about email marketing lol?!
About Marcus Rangel
I've been working with small businesses owners to craft not only beautiful custom websites, but clear, clever and concise messages to reach their prospects since 2005.
I officially hung up my "corporate cleats" to be an entrepreneur and small business owner in the summer of 2020. IMC, which started as a side hustle early in the mornings before the sun was even up in 2017, is what led me down this path as a business owner myself. I focus on helping other business owners continually stay in front of people & prospects with digital marketing, create websites that get leads with great engagement, and produce video content that are meant for the digital era we're in.
When I'm not creating, you can find me hanging out with my incredible family on our front lawn or on my OneWheel around the big city of Owasso, OK.
Does your website need help?
Shoot me an email:
marcus@innovativemediacreators.com
Have you ever gone into a meeting or argument without data to backup what you are trying to get across? It seems that whenever someone has the data it's like they have the keys to the kingdom. Knowing which data though is tough to filter through, especially with google analytics, but there are really only 3 things you need to look at. Your top visited pages on your site. I really like to focus on…
Read More
Looking for website tips to help your business?

Sign up for Monday Morning Website Tips - it's fresh, weekly ideas straight to your inbox.