The "Scan" Test – why quick bitesize content matters.
Another Monday Morning Digital Marketing Tip by
Marcus Rangel
If you've taken the time to read your county's or state's guidelines for reopening this past week, did you read the entire document or scan it to find out exactly what you were looking for?
I bet 95% of us scanned it, and I'll tell you why. We don't have time to read 10 pages of text, or at least we think we don't.
People are looking for headlines to grab their attention.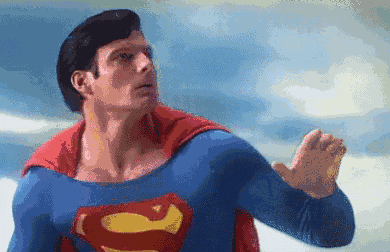 If we find a headline, then we are looking for bullets to define the details of that headline. This is why it's so important that we take these things into consideration, whether it's your website, your email campaigns, or any PDF we put out digitally.
Did you know that most people leave a website within 10 seconds?
And even if they stay longer than 10 seconds, it's probably at the most only around 2 minutes, 3 minutes max. How could someone make a decision about your business in 2 minutes? By scanning your website…
How do you format your email marketing campaigns?
Are you writing conversationally or does your brand have a "tone" to it, or does it sound corporate and without much life? And let's hope it hasn't been "tone deaf" lately, where it was on autopilot and ignoring everything that's gone on in 2020.
Start a 2 minute timer, and take this challenge.
Go through your site as if you were a prospect who just landed on it.
Does the opening headline grab your attention? 
What problems does your company solve?
What services do you offer?
How can someone get in contact with you?
What are you selling?
Ok, the timer just ended… How were your results?
About Marcus Rangel
I've been working with small businesses to craft not only beautiful custom websites, but clear, clever and concise messages to reach their prospects since 2005.
I've had the opportunity to work at larger companies such as Advisors Excel and Garmin, but I have also worked together with small businesses such as The Pennant, Vaerus Aviation, and Sardis Events, to name a few. When I'm not creating, you can find me hanging out with my incredible family on our front lawn or on my OneWheel around the big city of Topeka, KS.
Does your website or digital marketing need help?
Shoot me an email:
marcus@innovativemediacreators.com
The first thing you have to ask yourself is why would someone come back to your website right? It seems like 95% of websites are "static" and aren't frequently updated. The other 5% are making updates and give you a reason to come back, let's look at why. #1 – There is a blog The tricky thing about this though is that you shouldn't just call this section on your site "blog," it should be…
Read More
Schedule a visit to talk through your website or digital marketing needs.

Send an email:
marcus@innovativemediacreators.com
Or fill out our form below and we'll schedule a visit.
Looking for digital & web strategy tips

to help your business?
Sign up for Monday Morning Digital Marketing Tips - it's fresh, weekly ideas straight to your inbox.