The "storybrand" approach for websites and 3 reasons why it matters
Another Monday Morning Digital Marketing Tip by
Marcus Rangel
One of the best books you can read to shape your approach to how you market your business online is the book, "Building a StoryBrand" by Donald Miller. He is full of so much insight and wisdom on how this approach can transform your website that I wanted to share the top 3 reasons why this approach matters.
#1 – It positions yourself as the guide, not the hero.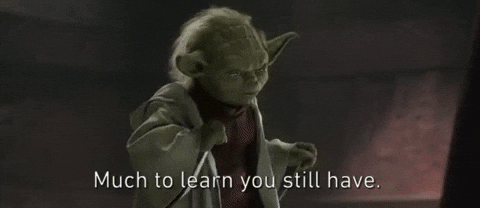 This will shape the photos you take, the opening statement on your site, and how your videos are created because you are thinking how this effects the person that is ultimately deciding to use you or someone else. If they can see themselves being "guided" by you and themselves as the hero you have them hooked.
#2 – It creates clarity.
You have seconds to make a good impression and to either confuse or create clarity on what is is that you exactly do when someone pulls up your website. If you pulled up your site, would you impress? If you impress, would you confuse and get too cute with your opening statement?
#3 – It reduces the amount of pages you feel you need on your website.
Take one look at your google analytics and you'll see the average amount of time someone is on your site and I bet it will be shocking to you how short it is. I've seen it be on average around 2 minutes on most sites. Going with the storybrand approach will help you streamline your content so that you are developing it in a way to be simple but effective.
Now that you've made it this far, Ask yourself these questions.
Is my website showing a prospect how I can help them? Do people even know what I do if they have 5-8 seconds on my website. And last, how many page are on my website and which ones are getting the most traffic – then declutter or purge your site!

Looking for a great storybrand example website? Check out https://vaerusaviation.com/ to see what we did in 2020 to position them as the guide and not the hero.
The storybrand approach to websites is growing like wildfire and when you confuse you lose, so as the philosopher Charlie Sheen hashtagged said, let's get to "#winning!"
About Marcus Rangel
I've been working with small businesses to craft not only beautiful custom websites, but clear, clever and concise messages to reach their prospects since 2005.
I've had the opportunity to work at larger companies such as Advisors Excel and Garmin, but I have also worked together with small businesses such as The Pennant, Vaerus Aviation, and Sardis Events, to name a few. When I'm not creating, you can find me hanging out with my incredible family on our front lawn or on my OneWheel around the big city of Topeka, KS.
Does your website or digital marketing need help?
Shoot me an email:
marcus@innovativemediacreators.com
Have you noticed that some people are successful with whatever they do? I believe it's because they know their personal brand is one of the most important things to their success and not because of selfish reasons, but because they have defined what they want to do, who they will work with, and how they will go about their business. What I believe your personal brand boils down to is trust. We are either building…
Read More
Isn't email marketing great? You get to craft one message that goes to all of your client or prospects in one or two clicks. Have you set aside a day at least once a month to email your hitters or top clients directly? One of the key things I'm doing is being proactive with how I run IMC. Before I shot out the live chat feature to my email list, as my clients know, I…
Read More
Schedule a visit to talk through your website or digital marketing needs.

Send an email:
marcus@innovativemediacreators.com
Or fill out our form below and we'll schedule a visit.
Looking for digital & web strategy tips

to help your business?
Sign up for Monday Morning Digital Marketing Tips - it's fresh, weekly ideas straight to your inbox.