What data should you look at with email marketing? Here's the top 3.
Another Monday Morning Digital Marketing Tip by
Marcus Rangel
With most of the country stuck at home and not able to go out they are turning to their phones and computers more and more… just look at your own screen time report and I bet you see an uptick (you may be a bit shocked like Chris Pratt in Parks and Rec). Here's the 3 key stats to look at with your email marketing.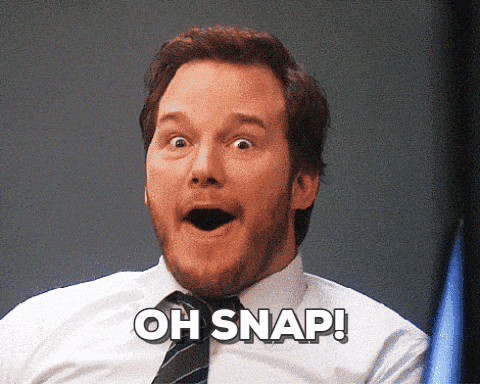 Your email frequency.
This actually isn't a stat that your system is probably going to generate but if you just look at the dates to see how often you are sending emails out you should at least aim for once a week right now. If you are driving people to a webinar or offer and it's timely stuff, aim for 2-3 times. Heck, even doing a RE: just wanted to make sure you saw this of your original email is a great 2nd blast for the week.
The key to this is don't make it harder than it is, if you didn't hear back from someone and you needed them to do something wouldn't you remind them with a follow up email?
Your click through rates.
This stat tells you how well your email is really working. Even if you have a 50% open rate on your emails of your open rate is. Slow 1% then stop immediately what you are doing and ask yourself why people aren't clicking on your links within your email. As a web designer this is one of our major weaknesses as a tribe of trying to get too cute and pretty with an email… It's all in the data of what's working. Aim for at least 5% with your click through rates.
Your open rates.
Yes, the big one that really tells if your audience is listening. This is what I'm seeing as a stat that is up 10-15% right now with some of the same emails that were doing well, but not this well. You have an amazing opportunity to get your message out there because people are looking for stuff to look at. Have a big audience? Aim for 30-40% open rates right now. Have a good smaller audience? Aim for 50%.
You might say, Marcus where do I even start?
What are some questions that you've had recently that you've answered? Start there. Or what is a topic that you have expertise in, start there! That's honestly how I came up with Monday morning website tips, which not only holds me accountable to coming up with new topics every Monday, but it also makes me more aware of things that I can help others with day in and day out. The key to all of this is start somewhere and keep trying… and looking at these 3 stats to keep getting better!
About Marcus Rangel
I've been working with small businesses owners to craft not only beautiful custom websites, but clear, clever and concise messages to reach their prospects since 2005.
I officially hung up my "corporate cleats" to be an entrepreneur and small business owner in the summer of 2020. IMC, which started as a side hustle early in the mornings before the sun was even up in 2017, is what led me down this path as a business owner myself. I focus on helping other business owners continually stay in front of people & prospects with digital marketing, create websites that get leads with great engagement, and produce video content that are meant for the digital era we're in.
When I'm not creating, you can find me hanging out with my incredible family on our front lawn or on my OneWheel around the big city of Topeka, KS.
Does your website or digital marketing need help?
Shoot me an email:
marcus@innovativemediacreators.com
Someone sees you just posted or emailed something online, what's their initial reaction? Another sales email, another sales post…. or, great info, great thoughts, great insights? Salesman sell, annoy, bother, intrude, the list goes on. Guides help, they educate, they give advice, they tell stories of past experiences to give a reason to do something better. Here's how you can change your approach with one simple word. Whenever you write your marketing, think how it…
Read More
I feel when you are so close to your business you have to be willing to ask the tough questions to people you trust that want you to succeed. Before I went all in with IMC I asked a few people what they thought I should really sell when I would promote my business. The answers I got were like gold to me. What I found was that I wasn't going to be selling a…
Read More
Schedule a visit to talk through your website or digital marketing needs.

Send an email:
marcus@innovativemediacreators.com
Or fill out our form below and we'll schedule a visit.
Looking for digital & web strategy tips

to help your business?
Sign up for Monday Morning Digital Marketing Tips - it's fresh, weekly ideas straight to your inbox.