What does the "like" button tell us?
Another Monday Morning Digital Marketing Tip by
Marcus Rangel
What are the engagement on your posts? Here's a shocker for ya to start your Monday off. "Like" and "engagement" data you are looking at doesn't tell the whole story when you look at your data on your posts on social posts, specifically business posts.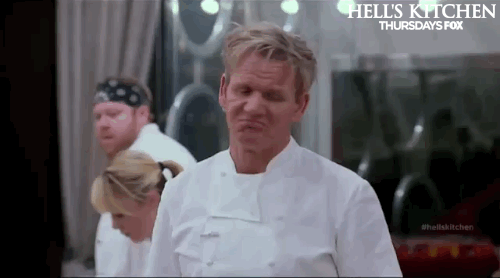 You want to know why?
Because every person that looked at your post doesn't always hit the like button… and that's not because they didn't "like" it, they just didn't click the button!
For most of 2020 now I've been posting pretty regular content that you are hopefully finding g valuable 😁 . Does that mean I get a like, an email, a text every time that I share something?
The key is doing good content frequently.
That will make a world of a difference and you'd be better growing your list than get more likes on a post. Your email list ensures that it will show up in an inbox, a post will not.
Check this out. The word on the street from an amazing podcast by someone that's helped me a lot the last year, Vincent Pugliese, is that in order to get Seth Godin to be on your podcast, the only requirement is that you have done a podcast 100 times, that's it. Now think why he does that. It's because he believes that if you are willing to work consistent, he will show up because you put in the tough work of being consistent.
If you do that one thing, you will continue to grow your list because of your consistency.
The key to all of this is consistency with good content…
And I bet if you started making a list in your phone like I did of things to post about, you'd be surprised how much content you or your team could use.
P.S. One of my all time favorites in seeing if someone read an entire email was reading what my friend David Franzke put on a line at the bottom of an email. It said, "If you read the entire email hit me back and I'll buy you a free cup of coffee." So if you really want to know if people are looking and reading, put that offer out there in your post or in your email!
About Marcus Rangel
I've been working with small businesses to craft not only beautiful custom websites, but clear, clever and concise messages to reach their prospects since 2005.
I've had the opportunity to work at larger companies such as Advisors Excel and Garmin, but I have also worked together with small businesses such as The Pennant, Vaerus Aviation, and Sardis Events, to name a few. When I'm not creating, you can find me hanging out with my incredible family on our front lawn or on my OneWheel around the big city of Topeka, KS.
Does your website or digital marketing need help?
Shoot me an email:
marcus@innovativemediacreators.com
Someone sees you just posted or emailed something online, what's their initial reaction? Another sales email, another sales post…. or, great info, great thoughts, great insights? Salesman sell, annoy, bother, intrude, the list goes on. Guides help, they educate, they give advice, they tell stories of past experiences to give a reason to do something better. Here's how you can change your approach with one simple word. Whenever you write your marketing, think how it…
Read More
Schedule a visit to talk through your website or digital marketing needs.

Send an email:
marcus@innovativemediacreators.com
Or fill out our form below and we'll schedule a visit.
Looking for digital & web strategy tips

to help your business?
Sign up for Monday Morning Digital Marketing Tips - it's fresh, weekly ideas straight to your inbox.