What does the "like" button tell us?
Another Monday Morning Website Tip by Marcus Rangel
What are the engagement on your posts? Here's a shocker for ya to start your Monday off. "Like" and "engagement" data you are looking at doesn't tell the whole story when you look at your data on your posts on social posts, specifically business posts.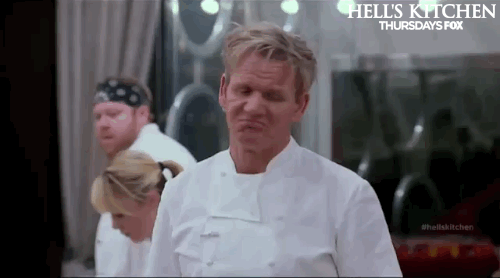 You want to know why?
Because every person that looked at your post doesn't always hit the like button… and that's not because they didn't "like" it, they just didn't click the button!
For most of 2020 now I've been posting pretty regular content that you are hopefully finding g valuable 😁 . Does that mean I get a like, an email, a text every time that I share something?
The key is doing good content frequently.
That will make a world of a difference and you'd be better growing your list than get more likes on a post. Your email list ensures that it will show up in an inbox, a post will not.
Check this out. The word on the street from an amazing podcast by someone that's helped me a lot the last year, Vincent Pugliese, is that in order to get Seth Godin to be on your podcast, the only requirement is that you have done a podcast 100 times, that's it. Now think why he does that. It's because he believes that if you are willing to work consistent, he will show up because you put in the tough work of being consistent.
If you do that one thing, you will continue to grow your list because of your consistency.
The key to all of this is consistency with good content…
And I bet if you started making a list in your phone like I did of things to post about, you'd be surprised how much content you or your team could use.
P.S. One of my all time favorites in seeing if someone read an entire email was reading what my friend David Franzke put on a line at the bottom of an email. It said, "If you read the entire email hit me back and I'll buy you a free cup of coffee." So if you really want to know if people are looking and reading, put that offer out there in your post or in your email!
I've been working with small businesses owners to craft not only beautiful custom websites, but clear, clever and concise messages to reach their prospects since 2005.
I officially hung up my "corporate cleats" to be an entrepreneur and small business owner in the summer of 2020. IMC, which started as a side hustle early in the mornings before the sun was even up in 2017, is what led me down this path as a business owner myself. I focus on helping other business owners continually stay in front of people & prospects with digital marketing, create websites that get leads with great engagement, and produce video content that are meant for the digital era we're in.
When I'm not creating, you can find me hanging out with my incredible family on our front lawn or on my OneWheel around the big city of Owasso, OK.
Does your website need help?
As we head into 2023, there isn't a better time to look at storybrand website examples for your business. Here's why I love Donald Miller's approach to designing incredible websites using the storybrand method. Here's our 2023 storybrand website examples that we have built for other businesses following his book, Building a Storybrand. NextGen Beef – Storybrand Ecommerce Example Azure Aesthetics Med Spa – Storybrand Small Business Example Hoyt's Truck Center – Storybrand Small Business Website Example Builder Bee's – A Storybrand Construction Company Website Example Maggard Wealth Management – Storybrand Financial Advisor Website Example
Read More