Where should your call to action be on your website?
Another Monday Morning Website Tip by
Most businesses almost hide what they want people to do on their site.
If you knew someone was on your site for 1 minute and 38 seconds would you have your site designed differently? (By the way, that is the averages I typically see when diving into google analytics).
There is an art to making a quality design paired up with a call to action. Too cheesy and you might look cheap, too discreet and they'll miss it. The key is making sure your call to action is at least visible on the top fold of your website on a desktop or a phone. You could also have an item of value be your secondary call to action of the top fold as well. 
Now that you know where it should be let's focus on the what it should be.
If you are a restaurant it could be offering discounts to people when they sign up for your list. If you are posting regular content via a podcast, blog, or video series you should let people sign up to get updated once those are live (more on that in this post). You could offer a review of their current plan or of their current product that you are selling.
The key to the what it is actually isn't as tough if you put yourself in your prospects shoes. Think, if I was on this site as a visitor and they offered me X, would I want it? Or does it feel like a bait and switch? Or is it so good of an offer that you can't refuse it? Or has this person given you so much value that it's a no brainer for you to sign up?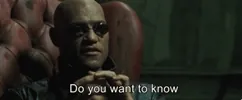 The toughest call to action is obviously the come in for an appointment CTA, especially if you haven't built that trust yet and knowing someone is only on your site for such a limited amount of time you must keep that in mind!
If you remember anything from this, remember that your site isn't a dinosaur or at least it shouldn't be.
Test your call to action, if it doesn't work, change it up. And never run ads to a site that isn't working – doing that will just amplify the results you already have… Just because you think a way will work doesn't mean it will. Be agile and mix it up!
P.S. We do website reviews absolutely free if you are looking for a redesign or refresher. Check out our no-strings attached offer here 🙂
Not seeing your clients or prospects in person can really hinder your business especially in a time like this. But there is good news! You can easily put your smiling face on video just as easy as Kramer brightened the room on every episode of Seinfeld (yes I've been watching this lately and loving every minute of it)! Here's 3 simple ways to do it right. #1. Be genuine and don't sound like a robot.…
Read More
Looking for web strategy tips

to help your business?
Sign up for Monday Morning Website Tips - it's fresh, weekly ideas straight to your inbox.