Where should your call to action be on your website?
Another Monday Morning Digital Marketing Tip by
Marcus Rangel
Most businesses almost hide what they want people to do on their site.
If you knew someone was on your site for 1 minute and 38 seconds would you have your site designed differently? (By the way, that is the averages I typically see when diving into google analytics).
There is an art to making a quality design paired up with a call to action. Too cheesy and you might look cheap, too discreet and they'll miss it. The key is making sure your call to action is at least visible on the top fold of your website on a desktop or a phone. You could also have an item of value be your secondary call to action of the top fold as well. 
Now that you know where it should be let's focus on the what it should be.
If you are a restaurant it could be offering discounts to people when they sign up for your list. If you are posting regular content via a podcast, blog, or video series you should let people sign up to get updated once those are live (more on that in this post). You could offer a review of their current plan or of their current product that you are selling.
The key to the what it is actually isn't as tough if you put yourself in your prospects shoes. Think, if I was on this site as a visitor and they offered me X, would I want it? Or does it feel like a bait and switch? Or is it so good of an offer that you can't refuse it? Or has this person given you so much value that it's a no brainer for you to sign up?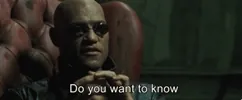 The toughest call to action is obviously the come in for an appointment CTA, especially if you haven't built that trust yet and knowing someone is only on your site for such a limited amount of time you must keep that in mind!
If you remember anything from this, remember that your site isn't a dinosaur or at least it shouldn't be.
Test your call to action, if it doesn't work, change it up. And never run ads to a site that isn't working – doing that will just amplify the results you already have… Just because you think a way will work doesn't mean it will. Be agile and mix it up!
P.S. We do website reviews absolutely free if you are looking for a redesign or refresher. Check out our no-strings attached offer here 🙂
About Marcus Rangel
I've been working with small businesses to craft not only beautiful custom websites, but clear, clever and concise messages to reach their prospects since 2005.
I've had the opportunity to work at larger companies such as Advisors Excel and Garmin, but I have also worked together with small businesses such as The Pennant, Vaerus Aviation, and Sardis Events, to name a few. When I'm not creating, you can find me hanging out with my incredible family on our front lawn or on my OneWheel around the big city of Topeka, KS.
Does your website or digital marketing need help?
Shoot me an email:
marcus@innovativemediacreators.com
One of the best books you can read to shape your approach to how you market your business online is the book, "Building a StoryBrand" by Donald Miller. He is full of so much insight and wisdom on how this approach can transform your website that I wanted to share the top 3 reasons why this approach matters. #1 – It positions yourself as the guide, not the hero. This will shape the photos you…
Read More
Schedule a visit to talk through your website or digital marketing needs.

Send an email:
marcus@innovativemediacreators.com
Or fill out our form below and we'll schedule a visit.
Looking for digital & web strategy tips

to help your business?
Sign up for Monday Morning Digital Marketing Tips - it's fresh, weekly ideas straight to your inbox.