Why you need a website scorecard
Another Monday Morning Website Tip by Marcus Rangel
How can you tell if your website is successful a year from now? It's the same way I'm measuring if I can do more pushups than my 6 year old son… who has set the bar of 800 push ups in one day, no kidding.
The key is keeping your scorecard of your website stats in front of you and your team every month.
Don't overthink this, there's only a few things that you should measure monthly with your website and they are:
How many live chat interactions
How many requests for your lead generator
How many sign ups for your newsletter or email drip
How many requests for a meeting requests
The key to do this is it training you to focus your attention to your website first of all, and then by using that attention to measure if your website is doing what you want, or if it could use a quick tune up.
P.S. Yes, that's a true story about 800 push ups in one day and not a myth, the first time I challenged him he did over 550 and I barely did 360 the same day… pretty sure he'll be doing them soon like this guy below!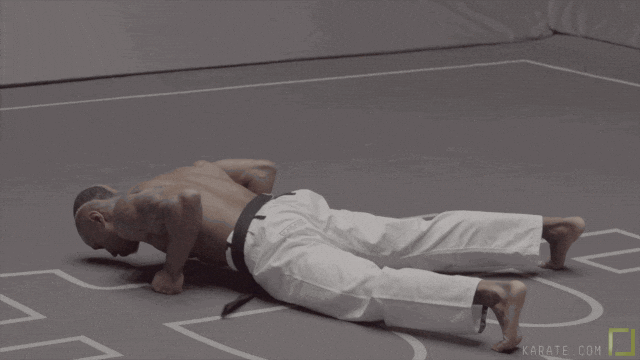 I've been working with small businesses owners to craft not only beautiful custom websites, but clear, clever and concise messages to reach their prospects since 2005.
I officially hung up my "corporate cleats" to be an entrepreneur and small business owner in the summer of 2020. IMC, which started as a side hustle early in the mornings before the sun was even up in 2017, is what led me down this path as a business owner myself. I focus on helping other business owners continually stay in front of people & prospects with digital marketing, create websites that get leads with great engagement, and produce video content that are meant for the digital era we're in.
When I'm not creating, you can find me hanging out with my incredible family on our front lawn or on my OneWheel around the big city of Owasso, OK.
Does your website need help?
I've been writing a lot about email marketing because it's so essential right now, and because it keeps you in front of your audience. Your subject line will make or break your email campaign. Here's wow to write a better one. It's the headline to your email. It's the reason someone should "open your letter," yet so many people don't follow these simple steps to make sure their emails get opened. To make this fun and entertaining, let's act as if we were writing subject lines for the 2020 reboot of the show Seinfeld… this should happen anyways, right? Let me give you a few examples and see which one you are more likely to open: Example 1: NBC show scheduleExample 2: NBC fall update…
Read More